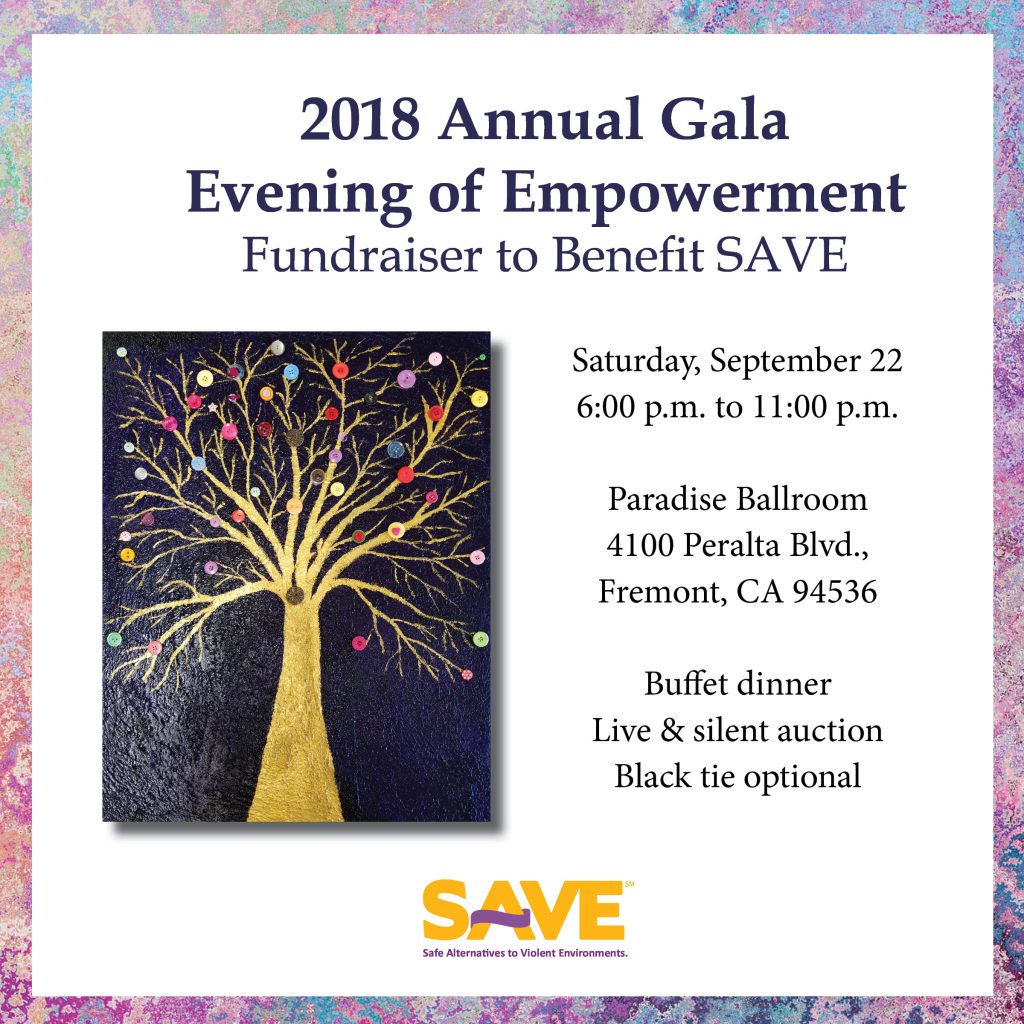 Join us on September 22 for an Evening of Empowerment. SAVE's signature event will bring supporters and friends together for an evening of fun in support of all of SAVE's programs.
Tickets are now on sale. Click here to purchase tickets today.
There are a variety of sponsorship opportunities available all with robust benefits. Download the sponsorship package now or click here to make your selection online today.
If you have any questions about SAVE's Evening of Empowerment, please contact Paula Manczuk, Director of Development at 510-574-2250 ext. 106 or paulam@save-dv.org.
Click here to see photos from the 2017 Evening of Empowerment.