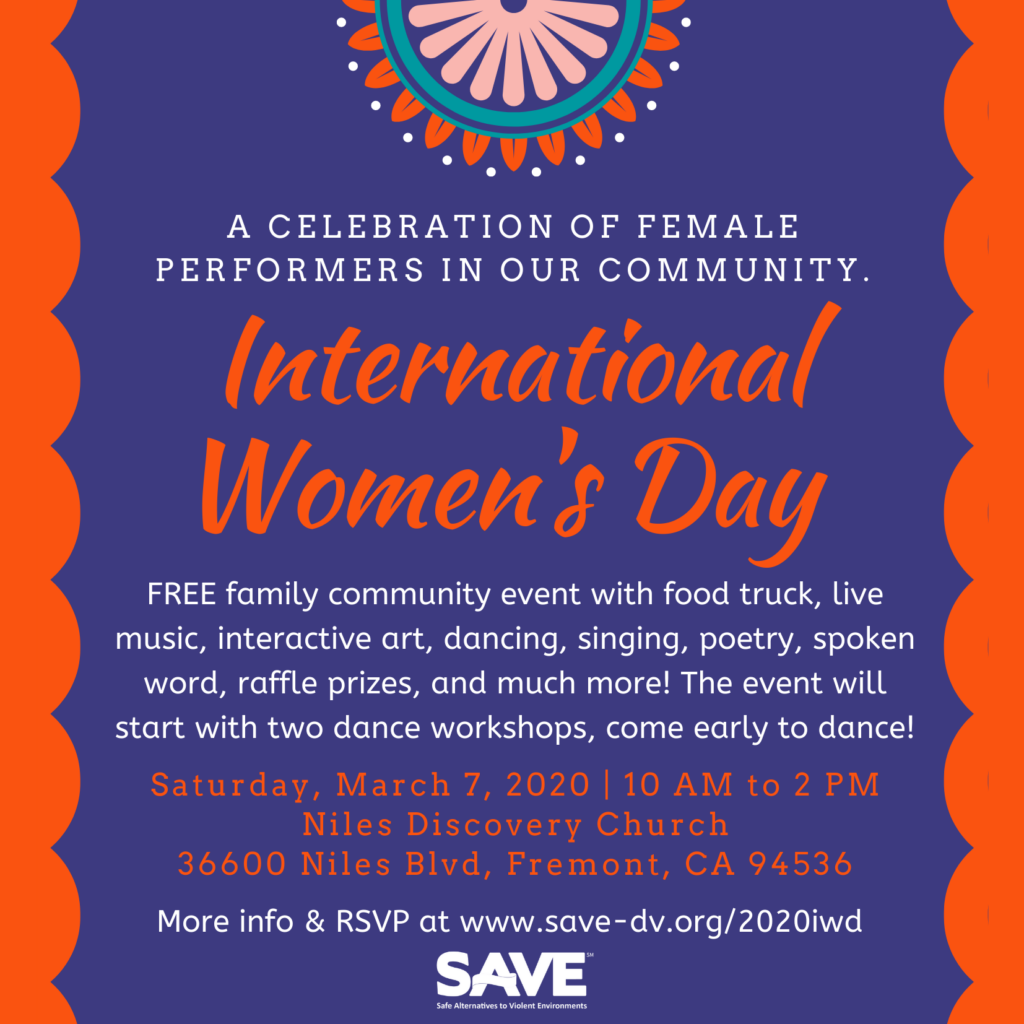 Every year SAVE celebrates the International Women's Day to bring greater awareness to the issue of women's rights, which are also human rights! It is our hope that when the community gathers, we feel empowered and step forward together as one to protect and promote women's rights. Strong women make strong communities.
This is a free and fun family event. Do join us for a wonderful time of celebration! We will start the event with two dance workshops, Zumba and Yoga, then the performances start at 12pm.
Meet the performers:
Drumming with Adaku
Afghan Coalition
Naina Shastri
Deepti Warrier
Rainbow Women's Chorus
Chao Lee
Meera Prahlad
House of Inanna
Young Reach Dance Studio
Read more about the performers here.
We will have fun activities for everyone:
Interactive art
Henna by Henna Bliss
Selfie booth
Button DIY
Raffle Prizes
Check out the fun we had at Niles Discovery Church!
History of International Women's Day
IWD is annually held on March 8 to celebrate women's achievements throughout history and across nations. It is also known as the United Nations (UN) Day for Women's Rights and International Peace. The UN drew global attention to women's concerns in 1975 by calling for an International Women's Year. It also convened the first conference on women in Mexico City that year. The UN General Assembly then invited member states to proclaim March 8 as the UN Day for Women's Rights and International Peace in 1977.
Thank you to our amazing sponsors!
Law Offices of Teresa K. Francis, Milk and Honey Pathwater, and Radio Zindagi




To attend this event, please RSVP here.
If you are interested in becoming a sponsor for this event, click here for sponsorship levels.