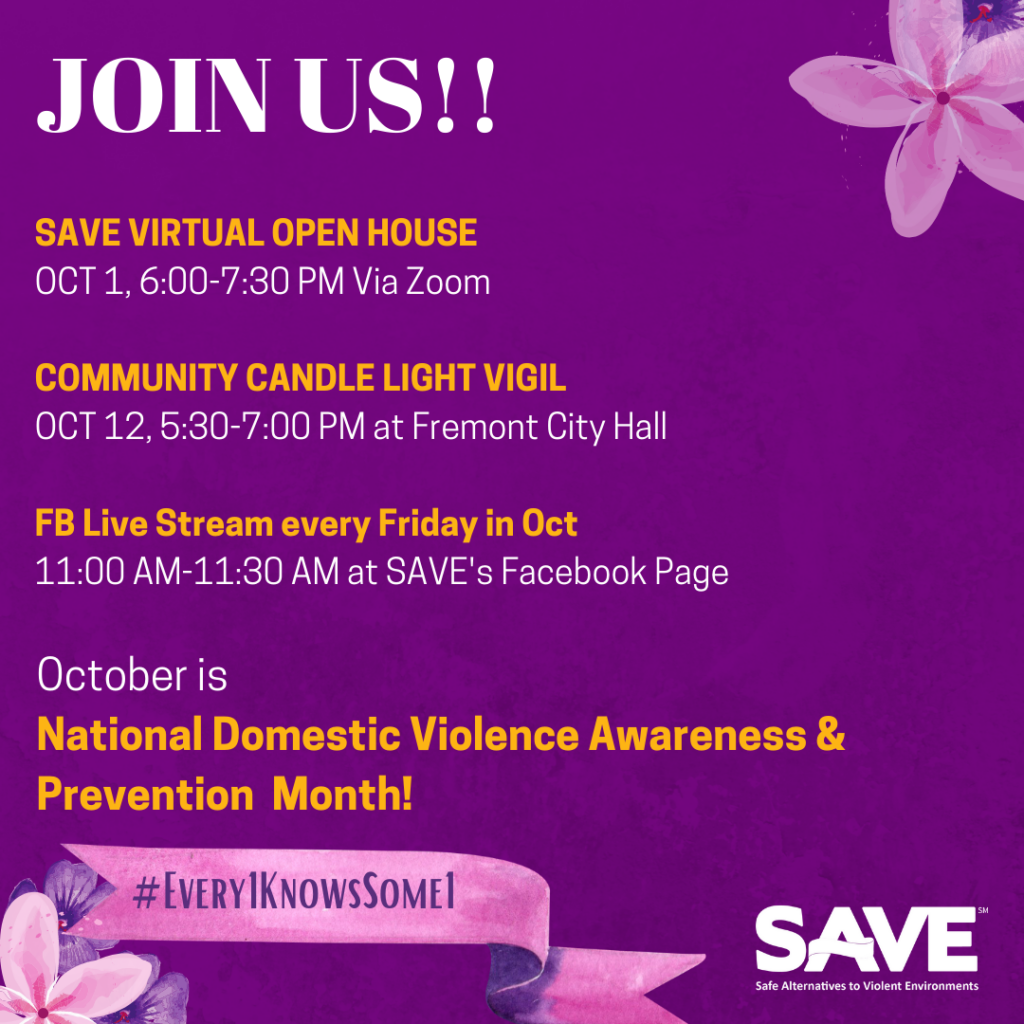 We kicked off Domestic Violence Awareness Month with SAVE's Virtual Open House on October 1. If you weren't able to attend, we invite you to watch the recorded conversation below.
Unnati Amin, Board President, shared her vision and hope – to eradicate violence in our community. Jennifer Dow-Rowell, Executive Director, talked about the critical facts of IPV in our community and nation. Kate Hart, Director of Programs, shared how SAVE's staff adjust to the new norm by providing both in-person and virtual services to meet our survivors' needs. Each Program Manager shared the services we offer, the number of survivors we reach, and the impact we make. Also, go on a tour of our Empowerment Center with Saral, Housing First Support Advocate, and Leslie, Client Support Advocate.
Please note that the presenter's video was not captured, only the audio due to a recording issue.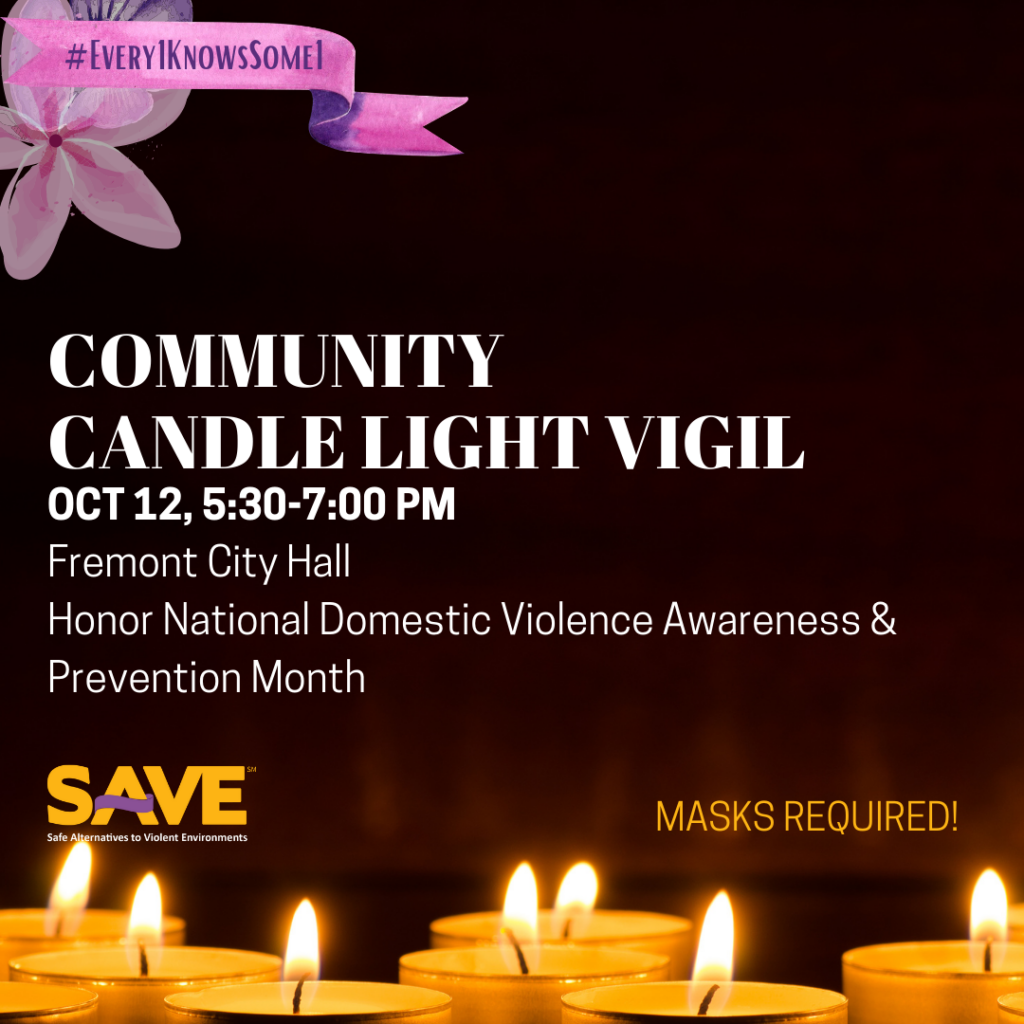 SAVE Community Candlelight Vigil was held on 10/12 in honor of DVAM.
We gather tonight to remember those who are not with us today, honor those rising in courage and affirm our commitment to breaking and preventing cycles of violence together. We heard from a few of our thought leaders, including Mayor Lily Mei (City of Fremont, CA Government), Senator Bob Wieckowski, Councilmember Aisha Wahab (City of Hayward – Government), Moina Shaiq (2019 Alameda County Women's Hall of Fame Awardee and Founder of Meet a Muslim), Joy Barnitz (President of Tri-City Interfaith Council) and Jennifer Dow Rowell (SAVE's Executive Director), Teresa Keng, Fremont City Councilmember, Captain Sean Washington (Fremont Police Department), and Chief Assistant DA Terry Wiley (Alameda County District Attorney's Office).
Following the speakers, SAVE's staff performed poetry reading and sang an empowering song. A few survivors also bravely shared their stories with us.