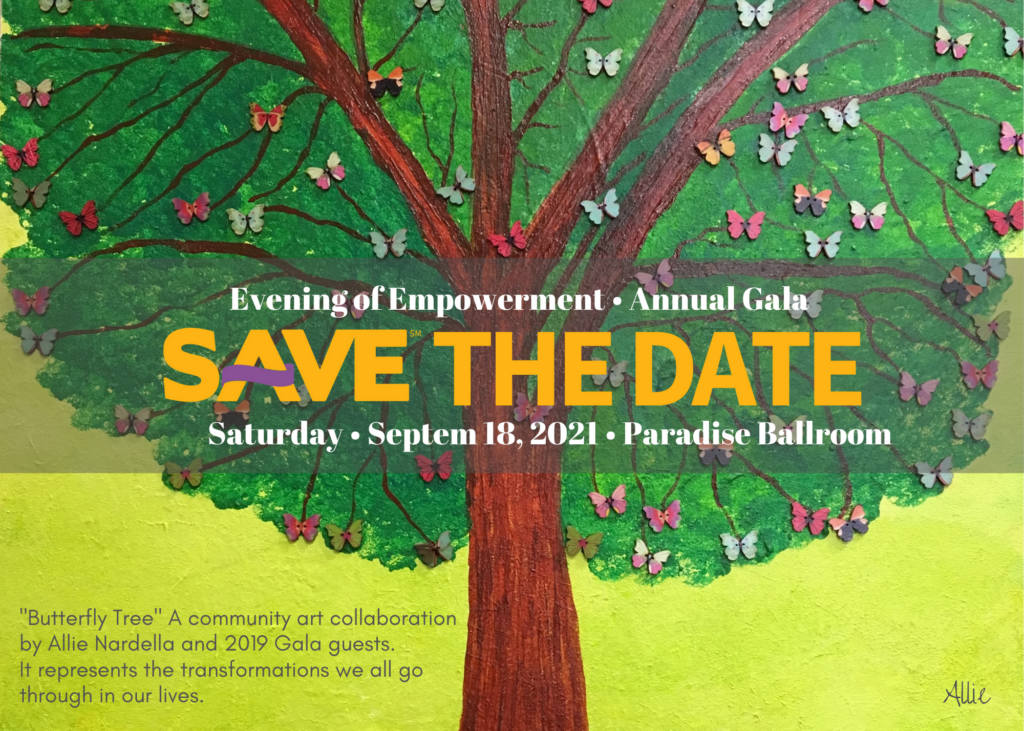 We are excited to announce our 2021 Evening of Empowerment Gala is scheduled for Saturday, September 18, at the Paradise Ballroom in Fremont. Last year, due to the global pandemic, we had to cancel what would have been the 5th year as SAVE's signature fundraiser event. However, in the past, the event was such a huge success that we decided to host it again!
Our 2019 event raised close to $200,000! This year we're hoping to do the same. During the pandemic, the funds we raised in the past helped to provide survivor-centered care to more than 1,900 clients and their dependents, answer 1,709 calls to our 24/7 crisis line, safely house 7206 bednights in our safe house and motels, and provide 1,017 counseling sessions to individuals, family, and support group.
We couldn't have done it without the help of our support community.
---
Sponsorship
Sponsors make a big impact by allowing us to provide free services to survivors of intimate partner violence. If you are interested in becoming our sponsor this year, please review the Sponsorship Package to find the giving level that's right for you. We've listed some of the incentives and benefits that you will receive. Regardless of the amount, your name will be included on our event site, social media platforms, during the event, email communication, and more. Please fill out the form that is included in the Sponsorship Package or online.
Our 2019 Sponsors