SAVE's COPS (Community Oriented Prevention Services) Program provides resources and support for domestic violence victims. Contact one of the COPS Advocates closer to you.
Fremont COPS Advocate: (510) 790-6939
Union City COPS Advocate: (510) 675-5287
Newark, San Leandro and Hayward COPS Advocate: (510) 397-9492
About SAVE's COPS Advocates: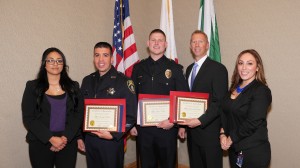 COPS Advocates help domestic violence victims on site at the Fremont, Hayward, Newark, Union City and San Leandro Police Departments.
COPS Advocates work closely with police officers to help you as needed, and may call you if a police report has been filed due to a domestic violence incident.
COPS Advocates provide the same crisis support, referrals, and advice as our hotline counselors.
Because COPS Advocates often meet one-on-one with victims, they establish longer-term relationships with their clients and can provide ongoing support as needed.
For more information, call SAVE's 24-Hour Hotline (510) 794-6055. You can also click the link to download the COPS Flyer in English and Spanish.
Under the COPS Advocates program, here's how SAVE can help:
Temporary Restraining Order Assistance