Join a group focused on meditation and mindfulness practices. Combat depression and chronic unhappiness by becoming familiar with the inner workings of your mind.
When:
MONDAY, 2/24-4/13, 10:30AM-12PM
FRIDAY, 4/24-6/12, 12PM-1:30PM
Where:
SAVE EMPOWERMENT CENTER
1900 MOWRY AVE. STE 201, FREMONT, CA 94536
Workbooks provided. Signing up in advance and commitment to attending recommended.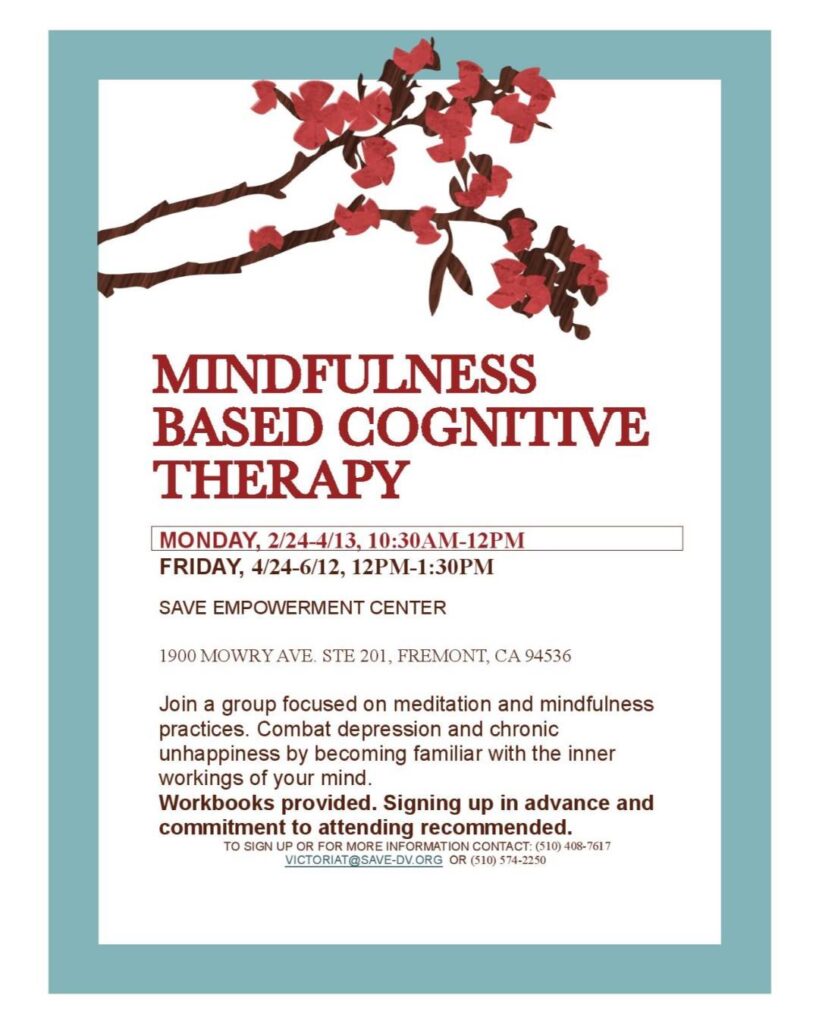 ---
Sign up down below:
FOR MORE INFORMATION CONTACT: (510) 408-7617
VICTORIAT@SAVE-DV.ORG OR (510) 574-2250