Sobrato Family Foundation 2:1 Challenge Grant leverages into $150,000 for SAVE with your help!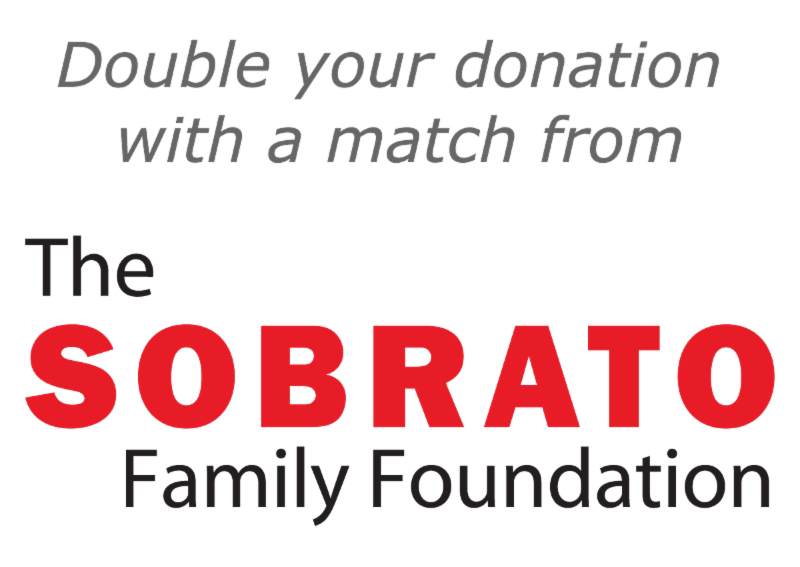 SAVE is proud to announce that we are the recipients of the Sobrato Family Foundation "2:1 Challenge Grant." This unique grant is designed to support SAVE's general fund and activate our donor community. For every new or increased dollar gift, SAVE will receive $2 from the Sobrato Family Foundation. Join the challenge and help SAVE reach our goal!
Your Impact
When you donate to SAVE, you support individuals and families who need safety, the opportunity to heal, and knowledge to empower themselves.
There are many ways to donate: online, or mail your check to The Empowerment Center at SAVE, or call (510) 574-2250  ext. 106 for more information. We can process your credit card donation over the phone or visit us! We're open Monday – Friday, 9 am – 5 pm.
Your investment will have an impact:
$50 feeds a family at our shelter three healthy meals
$100 completes complex temporary restraining order legal forms for a distraught victim
$250 teaches 72 teenagers about the warning signs of abuse as well as healthy relationship traits
$500 answers calls to our crisis line for 24 hours
$1,000 opens the doors to our three weekly support groups for one month
Donating to SAVE is a also meaningful way to commemorate a birthday, anniversary or other milestone event or to honor the memory of a loved one.
Please note that SAVE does NOT accept used clothing or other items at this time.
Securely donate online to SAVE using your credit card.
Join SAVE's Monthly SAVE-ings Program by making recurring donations each month. These continuous funds allow you to spread out your contribution into a manageable sum each month. Click the "Donate Now" button above. When completing the online donation form, check the "Monthly" button under the "Make My Donation" section. Once you hit "submit," you'll be all set!
Check out SAVE's Guidestar page!