April 2015 – Athena Lemus 
Athena has been an amazing Temporary Restraining Order Advocate with SAVE since last autumn. She is always willing to "go the extra mile," and has proved instrumental as a core member of our COPS volunteer team. Athena has been a wonderful support as she helps clients navigate the process of filing for a TRO. Thank you Athena, for everything you continue to do. We appreciate you!
March 2015 – Jenna Oxford 
Jenna has quickly emerged as an amazing asset to the SAVE volunteer team. Whether she is helping walk-in clients connect with resources or working with their children, she is always ready to lend a hand. Jenna also volunteers on our hotline, and has been extremely flexible when it comes to assisting with any project we send her way.  The Empowerment Center has been very lucky to have Jenna intern with us for the past couple of months- Thank you, Jenna, for being a rock star!
February 2015 – Natalie Kwan
In her first few months of volunteering, Natalie has already begun to make her mark at SAVE. She now holds her own clinic to help clients fill out paperwork for a Temporary Restraining Order at the Empowerment Center. Natalie always brings a great attitude at goes above and beyond to help out. In addition to being an awesome COPS volunteer, she is also training to be a client support advocate, providing referrals and assistance to individuals who drop in. Thank you Natalie, for being a wonderful advocate and for your continued support!
January 2015 – Sadhna Samantarai
Sadhna has been a tremendous volunteer since completing her 40-hour training in November. She wears a lot of hats at SAVE: Whether it's playing with kids at the Empowerment Center or Shelter, answering hotline calls, or providing resources for clients at our Walk-in clinic she approaches the project or task with enthusiasm and a smile! We are so grateful to have you on our team, Sadhna!
December 2014 – Maya Zhai
Since completing SAVE's 40-hour training in May, Maya has been a huge asset to the shelter advocate team. Collaborating with our Children's Activity Coordinators, Maya helps to ensure that Family Night at the shelter runs smoothly, allowing for residents to have a relaxing evening with their children. Her staff mentors are so grateful for her support! Thank you Maya, for your dedication and energy; we look forward to continue working with you in the New Year!
November 2014 – Shavreen Gill
Shavreen is one of SAVE's superstar COPS volunteers. She has been volunteering with us since June, and is already over halfway to completing her 100 hours with us. She began shadowing one of our advocates at the police station, and progressed so quickly that she now holds her own restraining order clinic at the Empowerment Center! We are so grateful for all the hard work she continues to put in. Thank you Shavreen, for being such a stellar volunteer!
October 2014 – Eleanor Marquises
Eleanor has been an active shelter volunteer for SAVE since the spring of 2014, already accruing 70 hours! With her tireless dedication Eleanor brings light and compassion to the shelter, lending a hand wherever help is needed. She is reliable, honest and warm- who could ask for a better team member? Thank you Eleanor, for being so exemplary – we are so fortunate to call you our volunteer of the month!
September 2014 – Christine Segura
Christine has had quite a busy summer with SAVE! As a shelter volunteer, Christine has lent a hand wherever it was needed, dedicating herself wholly to each task. Not only is she a rock star in the shelter, but she also helps her fellow volunteers with rides to the shelter when necessary- she is a true team player in every sense. Thank you Christine, for everything you do!
August 2014 – Bethany Simard
Bethany has been a wonderful asset to the SAVE volunteer team! Since beginning her role as a Shelter Advocate in May, Bethany has already donated nearly 70 hours of service. Recently she has been working on a Nutrition Program for the shelters' residents, which would allow SAVE to provide more nutritious meals for our clients. Her staff mentor has only wonderful things to say about Bethany, explaining that, "she goes above and beyond her limit helping and puts as much time and dedication as she can". Bethany, we are so appreciative of your hard work!
July 2014 – Alyssa Tran
Alyssa has been a tremendous asset to the SAVE volunteer team since January 2014.  A jack of many trades, she has served as a committed member of the Court Advocate, Outreach, and Office cohorts. Alyssa's staff mentor explains, that she is, "…a dedicated volunteer who likes to explore all volunteer opportunities and can take on any new challenge that is asked of her."  Her enthusiasm and kindness have made her a beloved volunteer, and she has truly earned this title. Thank you Alyssa, for your continued support!
June 2014 – Kelly Kapis

Since March Kelly has been an enthusiastic volunteer with the Children's Advocate Program, already accumulating 54 hours of service. Kelly has demonstrated her dedication for working with SAVE by being flexible and incredibly generous with her time. She always walks into the shelter with a smile, and brings her own creativity and wonderful ideas to the children's program. Her positive attitude and eagerness to learn make her a great asset to the SAVE team; both staff and residents look forward to working with her. In the kind words of her staff mentor, "Kelly is a Rockstar!" Thank you, Kelly, for all that you do!
May 2014 – Carol Austin

Carol has been a dedicated SAVE volunteer since January and has already completed nearly 100 hours of service. As a Shelter Advocate, Carol has proven to be an asset to both staff and shelter residents, stepping in to help with whatever is needed even at a moment's notice. Carol answers hotline calls, assists with facilitating Children's Group, and maintains the household by completing tasks such as laundry and sorting donations. Carol's positive attitude and willingness to go above and beyond in her responsibilities as a volunteer demonstrates her commitment to helping survivors heal from domestic violence. Thank you, Carol, for all of your efforts! You make such a difference in the lives of the individuals we serve.
April 2014 – Shirley Hsieh

With 100 hours under her belt in 6 short months, Shirley has proven to be independent and driven, assisting with whatever is needed as a Shelter Advocate. Her positive attitude and readiness to support staff make her a great asset to the Volunteer Team. Shirley takes initiative with projects and brings creativity to the Children's Group. Recently, Shirley organized an activity where the children learned about the continents and animals native to the region. During the activity, the children were able to talk about their family background and traditions that are important to them. Shirley has also been very supportive during Family Fun Night on Fridays at the shelter. Her dedication to SAVE is evident in the amount of effort she pours into her service with SAVE. Thank you, Shirley, for all that you do!
March 2014 – Tatiana Hirsch
Dedicated, compassionate, and engaging: Tatiana has been an exceptional member of SAVE's Volunteer Team since September of 2011. Bringing to her volunteer service imaginative ideas, Tatiana has spearheaded projects such as monthly Birthday Party Nights at the shelter and welcome gifts for new shelter residents. Recently, Tatiana started facilitating the Self-Empowerment Workshop available to women in SAVE's shelter. Tatiana has an aptitude for making people feel at ease, and it's easy to sense how much she enjoys giving back. She brings love and energy the shelter in each new project she implements. Thank you, Tatiana, for your continued support of the women we serve and your contagious enthusiasm!
February 2014 – Hanna Meller

Since the summer of last year, Hanna has volunteered nearly 100 hours of her time. Hanna immediately began her service as a Shelter Advocate, leading Children's Group and planning purposeful play activities for the children each week. Hanna has also covered reception at the Community Office, answering phones and greeting walk-in guests. She recently started answering hotline calls, assisting clients with referrals and offering emotional support over the phone. As of this month, Hanna is launching her very own knitting group at the shelter! This will be a weekly group for the shelter residents to learn how to complete small knitting projects and eventually contribute squares to create a collective quilt. Hanna's compassion, dedication, and sweet nature make her a pleasure to work with and an incredibly nurturing advocate for survivors of domestic violence. Hanna, we feel very fortunate to have you on our Volunteer Team!
January 2014 – Sandra Gomez

Sandra has been a dedicated SAVE volunteer since December of 2012, serving nearly 100 hours as a Court Advocate. Her dedication, commitment, and passion for the cause are readily apparent in her willingness to go above and beyond for clients at the Hayward Hall of Justice. Sandra either accompanies SAVE clients to their court hearings or approaches domestic violence survivors after their Temporary Restraining Order (TRO) hearings to offer SAVE's no-cost services. She is experienced in safety planning and crisis counseling. Her warmth and sincerity make her an excellent advocate for domestic violence survivors navigating the court system. Sandra is an integral part of the Court Advocates team. She makes time to volunteer with SAVE between work, school, and family. We are so appreciative and fortunate to have her as a volunteer. Thank you, Sandra, for all of your hard work!
December 2013 – Nellie & Leon Jones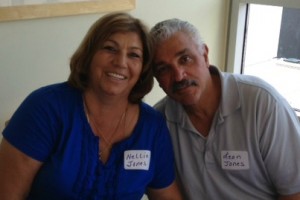 Nellie and Leon, SAVE's dynamic volunteer duo, are a lifeline for SAVE staff, helping in whatever way needed on a daily (and sometimes last minute) basis. Since joining the volunteer team in 2011, Nellie and Leon have stepped in to help with many tasks, including some intensive office deep-cleaning and much-needed repairs for the shelter. They have tabled at outreach events, such as health and community fairs, to spread the word about SAVE's services and raise awareness about domestic violence. During our shelter's kitchen renovation, Nellie and Leon picked up meals from supporters' homes to bring to the residents almost every day of the week. They continue to shuttle hot meals once a week for our on-going Shelter Meal Donation Project. They also transport donations from the Community Office to the shelter on a regular basis. If donation items are still needed, they often generously step in to donate the items themselves. Nellie and Leon have answered phones at the Community Office and prepared materials for numerous events. At our quarterly Open Doors, Nellie and Leon are SAVE's dedicated greeters, checking guests in for the luncheon. They have also attended SAVE's Annual Breakfast Eye Opener as volunteers, assisting with event set-up, as well as guests. Thank you, Nellie and Leon, for your dedication and warmth! You truly make SAVE an inviting and healing place for survivors of domestic violence.
November 2013 – Louise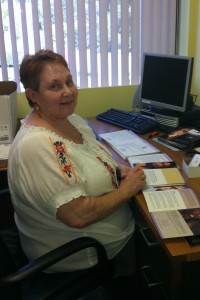 Louise began volunteering with SAVE in the spring of 2012 after attending an Open Doors event. She decided she wanted to get more involved and started volunteering in the Community Office on Friday mornings from 9 – 12 pm. Louise answers phones, assists clients, and even takes care of children when necessary. She has a knack for organization and putting people at ease. Her sense of humor, cheerfulness, and reliability make her an excellent volunteer. Louise also assists with SAVE's quarterly Open Doors event, helping check guests in for the luncheon. She has attended SAVE's Annual Breakfast Eye Opener twice as a volunteer, and has been a behind-the-scenes donor since 2002. Louise always offers great insight and suggestions about how to improve the work that SAVE does. Her loyalty and commitment to the cause are apparent in her willingness to help out in any way she can. We are truly fortunate to have her as a volunteer. Thank you for all that you do, Louise!
October 2013 – Cynthia Beck

Cynthia is a driven member of the SAVE volunteer team, committed in both her role as a Shelter and Legal Advocate. Since beginning her volunteer work seven months ago, Cynthia has completed an astounding 125 hours of service. Cynthia assists Titania, COPS Advocate, during Tuesday's TRO Clinic at the Hayward Police Department. She also helps at the shelter, leading Children's Group, doing laundry, assisting residents, and helping maintain the house. Cynthia's passion for helping those in need combined with her relevant background in criminal justice make her an excellent advocate. Thank you, Cynthia, for all of your hard work and dedication!
September 2013 – Mariluisa Diaz
September marked Mariluisa's one year anniversary volunteering with SAVE. Mariluisa works as a Court Advocate, attending the Domestic Violence Court at the Hayward Hall of Justice on Fridays. She either accompanies SAVE clients by request or approaches survivors of domestic violence who might be interested in SAVE's no-cost services. She works with her fellow Court Advocates to ensure there is staffing every Friday during the domestic violence hearings. Mariluisa is skilled at safety planning and crisis counseling with clients. Her passion for the cause is apparent in her work history. She has worked in a multitude of areas related to domestic violence, including with the Alameda County Victim/Witness unit and the Family Violence Law Center Mobile Response Team. She recently accepted a position at La Casa de Las Madres! Thank you, Mariluisa, for a year of dedicated service. We wish you well in your new position!
August 2013 – Ellen Woods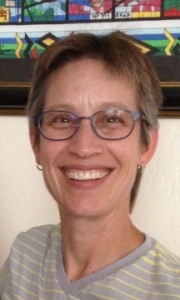 Ellen is a self-starter who is not afraid to take on tremendous responsibility. Since beginning her volunteer work with SAVE over a year ago, Ellen has helped with fundraising, donations, and awareness-raising efforts. Ellen currently coordinates the Emergency Shelter Meal Preparation program while Tina, Development and Communications Specialist, is on leave. The logistics of this task, day after day, is incredibly hard work. Ellen also helps with SAVE's quarterly Open Doors event, helping prepare for each luncheon to ensure everything runs smoothly. Ellen recently assisted with upgrading the Community Office's computers, and is in the process of selling an extensive Beanie Baby collection on eBay that was donated to SAVE. All proceeds will directly benefit SAVE. Ellen is reliable and multi-talented, and we are so glad to have her as a volunteer! Thank you, Ellen, for going above and beyond and taking initiative in all of your volunteer endeavors.
July 2013 – Andrea G.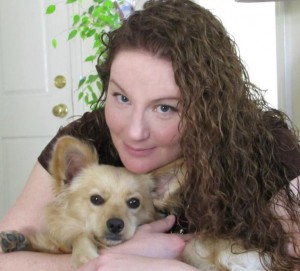 Andrea began volunteering at SAVE's Community Office in September of 2012. Soon after, she completed the 40 hour Domestic Violence Counselor Training and started working as a Shelter Advocate. Since Andrea has been on the volunteer team, she has brought endless energy, positivity, and creativity to her work with our clients. When a challenge arises, she is quick to communicate and find the best way to meet the challenge. Her positive attitude and enthusiasm brings joy to the children each week during Children's Group. Andrea is so supportive of her fellow staff and volunteers and consistently attends our monthly volunteer meetings. To top it all off, Andrea has participated in our recent Emergency Shelter Meal Preparation project by both cooking meals for the shelter residents and running meals from donor's homes to the shelter. She has amazingly served over 160 hours in her time with SAVE so far! We are so fortunate and grateful for all that you do, Andrea!
June 2013 – Charmaine Escober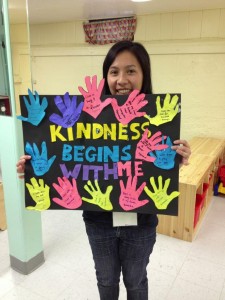 Charmaine began volunteering as a Shelter Advocate in September of 2012. Since then, she has contributed 100 hours of her time working with our clients. Charmaine facilitates Children's Group, designing activities to do with the children, such as "Kindness Begins with Me," pictured to the right. Recently, Charmaine began a Brunch Club on Sundays. She chooses recipes to try with the women and children in the shelter each week, helping create a sense of community in the shelter. Charmaine continues to impress staff with her organization and ability to engage the children with a variety of projects. Her willingness to take on new projects and put so much of her energy towards helping others shows her passion and dedication to the cause. Thank you, Charmaine, for being such a wonderful volunteer!
May 2013 – Rae Steckler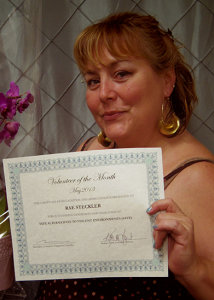 Since September 2012, Rae has been providing invaluable stability to the women and children in the shelter (not to mention staff!). Serving nearly 150 hours in a short 8 months, Rae began working in the shelter twice a week. Just recently Rae added taking hotline calls to her list of duties. Spearheading the Children's Program, Rae brings artistic creativity to her Children's Groups, helping the kids express their feelings through hands-on projects.
Combined with her calming presence and ability to work with a wide range of challenging behaviors (due to the abuse the children have experienced), Rae makes an incredible Children's Advocate. In addition to her role in the children's lives, Rae provides support to victims of domestic violence by working one-on-one with residents in the shelter and assisting callers on the hotline. She also helps maintain the shelter, bringing organization to clients who already have enough chaos going on in their lives. Rae, your support is invaluable! Thank you so much for everything you do for our clients!
April 2013 – Homaira Yusufi
Homaira has been volunteering since September 2012 in a variety of roles. Whether entering data, helping with Children's Group, or sorting donations, Homaira's flexibility and willingness to assist in any way needed make her very valuable to our volunteer team.
Homaira's upbeat attitude and optimism make her a joy to work with. Homaira has volunteered nearly 150 hours of her time in just 6 months. We are so happy to have Homaira on our volunteer team! Thank you, Homaira, for all that you do!
March 2013 – Vivian Nguyen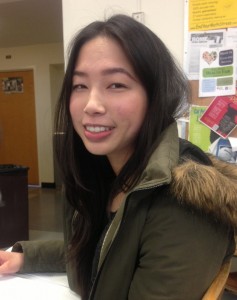 Vivian began volunteering with SAVE during the summer of last year. Home for the summer from Cal Poly, Vivian began working diligently in the office, inputting data and assisting with various projects. Her motivation to become more involved with SAVE led her to take our 40 hour Domestic Violence Counselor Training.
By the end of the summer, she was taking hotline calls and now takes calls remotely while at school. Vivian consistently takes shifts on the hotline each week, serving close to 170 hours of her time so far. Vivian's reliability and dedication make her an invaluable part of our volunteer team.
Vivian clearly cares about the cause, and shows her dedication by striving to best help every caller and consistently sending in her paperwork. Thank you, Vivian, for being such a supportive member of our volunteer team!
February 2013 – Praveena Fernes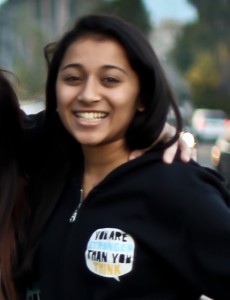 Praveena became involved with SAVE during the summer of last year. After learning about our 40 hour Domestic Violence Counselor Training in her Peer Resource class at Mission San Jose High School, she applied for and enrolled in our summer session.
Her leadership capabilities and initiative quickly became apparent throughout the training. We had also just received funding from Kaiser to launch a t-shirt campaign at the local high school level – the timing was perfect. Praveena became SAVE's first High School Engagement Coordinator, taking the lead in developing what became our Stronger Than You Think Campaign.
As Peer Resource's Co-President, Praveena engaged youth in the campaign (including Peer Resource, Leadership, the Smoke Signal, and MSJ TV) by drawing from her contagious motivation, enthusiasm, and passion for the cause. She organized the t-shirt competition and Giveaway Day, as well as generated innovative ideas for facilitating youth involvement in ending relationship abuse. Praveena also works as a direct service volunteer on our 24 hour crisis hotline.
We are so fortunate and appreciative to have her as a volunteer!
January 2013 – Josephine
Since beginning her volunteer work in June, Jo has made an outstanding positive impact on both our clients and staff. Her consistency, willingness to go above and beyond, and great attitude has set an impossible standard for our future volunteers! In her six months of service, Josephine has spent nearly 80 hours helping clients.
Each week, Josephine works as a shelter advocate, which involves facilitating Children's Group while the moms are in support group, answering hotline calls, and generally helping around the house in whatever way needed.
Her reliability, level-headed attitude, and joyful smile make her a cherished member of our volunteer team. We always know that we can depend on her to meet any challenge. Jo, we are so appreciative of all your hard work!
December 2012 – Leslie Mendoza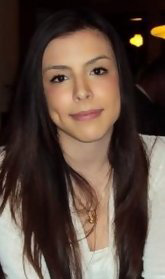 Leslie has been an outstanding member of our volunteer team since 2010. After completing the 40 hour Domestic Violence Counselor Training in August of 2010, she started volunteering as a Temporary Restraining Order (TRO) Advocate, assisting the COPS Advocates during drop-in clinic hours.
Throughout her time with SAVE, Leslie has also participated in numerous outreach events, engaging community members about SAVE's services and providing information about domestic violence.
She now holds her own TRO Clinic on Fridays at the Community Office from 9 – 12 pm. She is dependable, sweet, and incredibly sensitive, and we are incredibly fortunate to have her as a volunteer!
November 2012 – Hannah Frank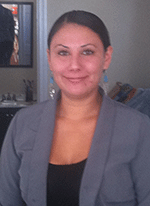 Hannah is a truly remarkable member of our volunteer team. Hannah completed our 40 hour Domestic Violence Counselor Training in the spring and quickly became comfortable working as a Shelter Advocate. Since May, she has provided comprehensive and critical support to our shelter residents. Hannah consistently follows through and takes initiative when assisting residents.
Hannah's positive energy and contagious laughter bring warmth to the house. She goes above and beyond to help shelter residents achieve their goals by working one-on-one with them.
Hannah also leads Children's Group, providing a fun and safe space for the children to play together. Thank you, Hannah, for making time for SAVE in your busy schedule! We appreciate all of your hard work and energy spent helping others!
October 2012 – Maggie Hwaun
Maggie has been diligently volunteering with SAVE since December of 2011. She began as an office intern, but after quickly realizing she wanted to help those affected by domestic violence more directly, she applied for our 40 hour Domestic Violence Counselor Training.
Since completing the training in April, Maggie has been working as a legal and hotline advocate, answering hotline calls and assisting our COPS advocates during restraining order clinics. Her passion for providing support to others shines through her work with SAVE.
Volunteering more than 80 hours of service, Maggie has proven to be dependable, enthusiastic, and always striving to learn more. Thank you, Maggie, for being a great member of our volunteer team!
September 2012 – Lu Ann Sorensen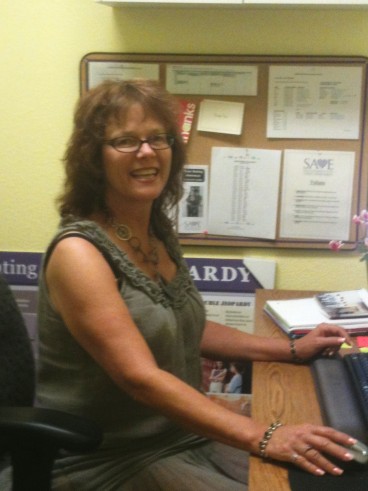 Lu Ann has been a SAVE office volunteer since August 2009. She was referred to SAVE by Compassion Network, and we will be eternally grateful to them for sending her our way. Lu Ann has assisted our data entry team and finance manager, filled in for our receptionist, and helped with various office duties. Whether coming in regularly or on-call, she always arrives with a smile on her face and such a cheerful attitude that we all can't help but smile along with her.
Most recently, Lu Ann came in daily for almost two weeks while our receptionist was on vacation. This was a tremendous help, ensuring that anyone calling SAVE or dropping by could be helped immediately. Thank you, Lu Ann, for your years of dedicated service to SAVE.
August 2012 – Stephanie Otterstetter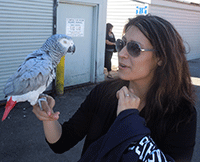 Enthusiastic, dynamic, and engaging, Stephanie brings personality to SAVE's volunteer team. Stephanie has been an integral part of SAVE since 2011. Facilitating Children's Group each week, Stephanie provides stability and support to the children, who very much need a safe place to express their feelings, learn, and grow during their shelter stay.
With her fantastic sense of humor and ability to meet challenges as they emerge, Stephanie is able to be present for the children week after week. Her fluency in Spanish allows her to speak with our monolingual Spanish speaking residents and their children. As an all-around shelter advocate, Stephanie answers the hotline, contributes to the maintenance of the house, and gives the shelter staff support throughout the day.
Stephanie, thank you so much for your reliability, patience, and compassion! We are so proud to have you as a direct service volunteer!
July 2012 – Sybil Smith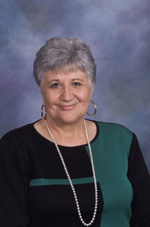 Sybil has been an indispensible part of our direct service volunteer team since 2010. Sybil is our main Court Accompaniment Advocate. She spends every Friday at the Hayward Hall of Justice providing emotional support to those experiencing intimate partner violence and seeking legal assistance.
Many of these people are going through restraining order, custody, and divorce hearings, which can be a disorienting, even scary experience. Sybil will accompany SAVE clients to their hearings or approach individuals who have experienced domestic violence after their court hearing. Oftentimes just knowing there are services available is comforting. Sybil also spends some time safety planning with those she assists. With sensitivity and compassion,
Sybil is present for those in need of support week after week. Not only is Sybil reliable, she is also dedicated and approachable. Sybil has an aptitude for connecting with judges, translators, and mediators in court to act on behalf of victims of domestic violence.
Sybil, we are very proud to say that you are part of the SAVE team! Thank you for all of your hard work!
June 2012 – Unnati Amin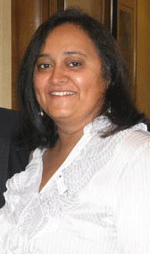 Unnati Amin joined SAVE's Board of Directors in July 2008. She became very active in fundraising and board development/ recruitment, but wanted to do even more for SAVE. She completed the mandatory 40-hour training to work with domestic violence victims, and has been a reliable and dedicated direct service volunteer.
She consistently answers the hotline each week overnight, providing emotional support to domestic violence victims in crisis. Even after being awaken from deep sleep, she is kind, gentle, and reassuring to the caller. She has provided over 130 hours of support in her time with us and continues to be a support to our staff and clients.
For the past few years, Unnati and her family have generously opened their home to SAVE staff members and volunteers for our annual holiday party. An involved volunteer and board member, Unnati is an incredible member of our volunteer team.
Thank you, Unnati! We appreciate and applaud all that you do for SAVE!
May 2012 – Raquel Villa-Linares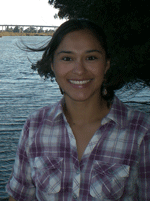 Raquel has been an outstanding member of our volunteer team since she started with us in 2011. Providing translation for our monolingual shelter residents during support group and other workshops has allowed many of our clients to participate in the programs we offer – such as self-empowerment, employability and support groups provided at the shelter.
Raquel has dedicated many hours to translating applications and other documents into Spanish, helping our clients fill out their applications for programs, and providing emotional support to the shelter residents. Raquel also helps facilitate drop-in support groups at our Community Office (located on the 4th floor conference room).
Her sensitivity and willingness to go above and beyond for our clients really shows and we would like to say thank you!
Raquel, we appreciate and value you. Thank you so much for all that you do!
April 2012 – Emily Achenbach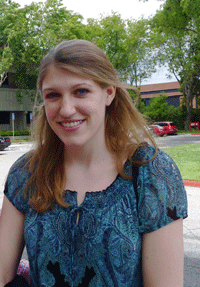 Emily has been a dedicated and compassionate member of our volunteer team since September of 2010. She has served over 160 hours, volunteering each week as a Children's Advocate at our shelter.
Emily has been and continues to be a reliable support to the children living in our shelter. She demonstrates great sensitivity and understanding of their diverse needs, engaging and playing with them consistently each week. As an outstanding member of our volunteer team, we recognize and thank Emily for her on-going support, commitment, and generosity.
Emily graduated with a B.A. in Linguistics with minors in German Literature and Sociology from UCSD. She is currently in the process of becoming a nurse practitioner, and will be leaving for Johns Hopkins University to pursue her passion for women's health in the fall.
Congratulations, Emily!