Join the campaign. End relationship abuse.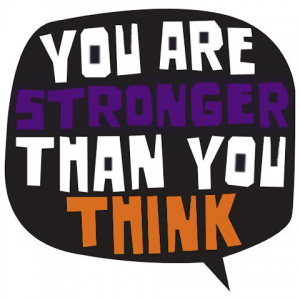 Stronger Than You Think (#TeamSTYT) encourages peer support for students experiencing dating abuse by recognizing their inner strength. SAVE collaborated with local students at Mission San Jose and Irvington High Schools to launch the campaign in February of 2013. The campaign was made possible by a generous grant from Kaiser Permanente. Since its start, Team STYT has…
Presented a workshop on healthy relationships at the 2016 GSA Network Youth Empowerment Summit
Developed a "Love Is…" social media campaign to raise awareness of healthy relationships during Teen Dating Violence Awareness Month 2016
Created a PSA and digital billboard campaign that runs during February on theaters screens in Fremont, Newark, and Hayward, California
SAVE and Team STYT wish to thank our funders for making these projects possible: Cargill, the Fremont Bank Foundation, the County of Alameda, and Thomas Brown & Associates.
To learn more about getting involved with our STYT Internship Program, follow Team Stronger Than You Think on Facebook, Instagram, or Twitter or email Youth Services Coordinator Sarah Hyde at sarahh@save-dv.org.
Check out all things Stronger Than You Think campaign on Storify.