Join the campaign. End relationship abuse.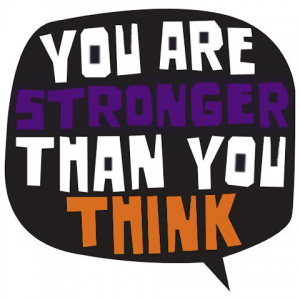 In February of 2013, SAVE collaborated with local students at Mission San Jose and Irvington High Schools to launch the Stronger Than You Think (#strongertyt) campaign.
Stronger Than You Think encourages peer support for students experiencing dating abuse by recognizing their inner strength. The campaign was initially started by a generous grant from Kaiser Permanente.
Since its start, Team STYT has…
Present yearly on healthy relationships for the GSA Network Youth Empowerment Summit
Developed a "Love Is…" social media campaign to raise awareness of healthy relationships during Teen Dating Violence Awareness Month
Created a PSA and digital billboard campaign that runs during February on theaters screens in Fremont, Newark, and Hayward, California
Host an annual youth-led conference to foster conversations around healthy relationships, dating violence prevention, LGBTQ+ empowerment and youth activism- Symbiosis
To learn more about getting involved with our STYT Internship Program, follow Team Stronger Than You Think on Instagram or email Melissa Espinoza, our Youth Services Program Manager at melissae@save-dv.org.