When you donate to SAVE, you support individuals and families who need safety, the opportunity to heal, and the knowledge to empower themselves.
Your investment will have an impact:
$50 feeds a family at our shelter three healthy meals
$100 completes complex temporary restraining order legal forms for a distraught victim
$250 teaches 72 teenagers about the warning signs of abuse as well as healthy relationship traits
$500 answers calls to our crisis line for 24 hours
$1,000 opens the doors to our three weekly support groups for one month
There are many ways to donate: online, mail your check to The Empowerment Center at SAVE, or contact our Development Manager, Chao Lee at (510) 770-6037 or chaol@save-dv.org for more information. We can process your credit card donation over the phone or visit us!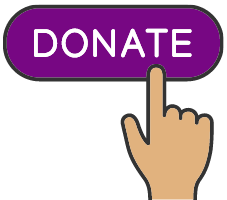 ---
Securely donate online to SAVE using your credit card.
By making a monthly commitment, you will create a sustainable impact that will help us empower communities year-round and provide ongoing support to our services. As a monthly donor, you will receive invitations to SAVE's community events, regular updates on the impact of your support and a consolidated annual tax receipt.
Click here to learn more about the benefits of monthly giving.
Celebrate your birthday the way you wanted with SAVE while empowering survivors. Starting a birthday fundraiser on behalf of SAVE is as simple as five simple steps yet deeply impactful.
This year when that big day rolls around, will you celebrate your birthday with SAVE?
Wish List
We accept in-person donations of household supplies, hygiene products, food, and new clothing. Because of the variety of our client's needs, what we would most appreciate from our donors and supporters are monetary donations and gift cards which will enable us to purchase supplies as our needs change and grow.
Donate at Work
Employee Giving Campaign – If you work for a company that offers an employee giving campaign or participates in a United Way campaign, we encourage you to select SAVE as the designated agency. If SAVE is not included in your company's giving campaign, please ask your Human Relations department to include SAVE.
Corporate Matching Gifts – Many employers have a matching gifts program in which they will match employees' donations to charitable organizations such as SAVE. These matches are often dollar for dollar, which then doubles your donation. Some companies will also make a donation when you volunteer your time. Check with your Human Relations department to see if your company offers either of these programs.
Other Ways to Donate
Qualified Charitable Distribution – If you are 70 1/2 or older, consult your financial adviser about making a Qualified Charitable Distribution, also known as a Charitable IRA Rollover. Doing so could have tax benefits to you while you to support SAVE.
Donor Advised Fund  – As a qualified 501(c)(3) SAVE can accept gifts from your Donor Advised Fund.
Host an Event – If you, a group you belong to or a business you work with are interested in supporting SAVE, contact our Development Manager, Chao Lee at (510) 770-6037 or chaol@save-dv.org. We're happy to provide SAVE promotional materials and, schedule permitting, staff to lend a hand. We're also happy to brainstorm ways you can help.
AmazonSmile – Amazon donates 0.5% of the price of your eligible AmazonSmile purchases to the charitable organization of your choice. Visit the AmazonSmile page and enter "Safe Alternatives to Violent Environments" in the Charitable Organization search box. You'll be directed to page with SAVE's name at the top. Just click the "select" button next to our name and start shopping!
Vehicle Donation – Turn your extra car, truck, or RV into a tax deductible donation benefitting SAVE. V-Dac (Vehicle Donation to Any Charity) will pick-up your vehicle at no cost to you or to SAVE. To start the process, call 1-877-999-8322 or visit the V-Dac website.
Stocks & Bonds – Contributing appreciated stocks and bonds to a non-profit organization can provide you with a substantial tax deduction. Discuss such a gift with your broker or tax advisor, then contact SAVE for the details.
Name SAVE in your Will – Specify an amount or percentage that you wish to leave directly to SAVE. You may specify how you would like the gift used, or may let the Board of Directors decide. Always consult your attorney for proper legal advice.
Name SAVE in your Life Insurance – Name SAVE as one of your beneficiaries, and designate the specific amount you wish to donate.
Donating to SAVE is a meaningful way to commemorate a birthday, anniversary or other milestone event or to honor the memory of a loved one.